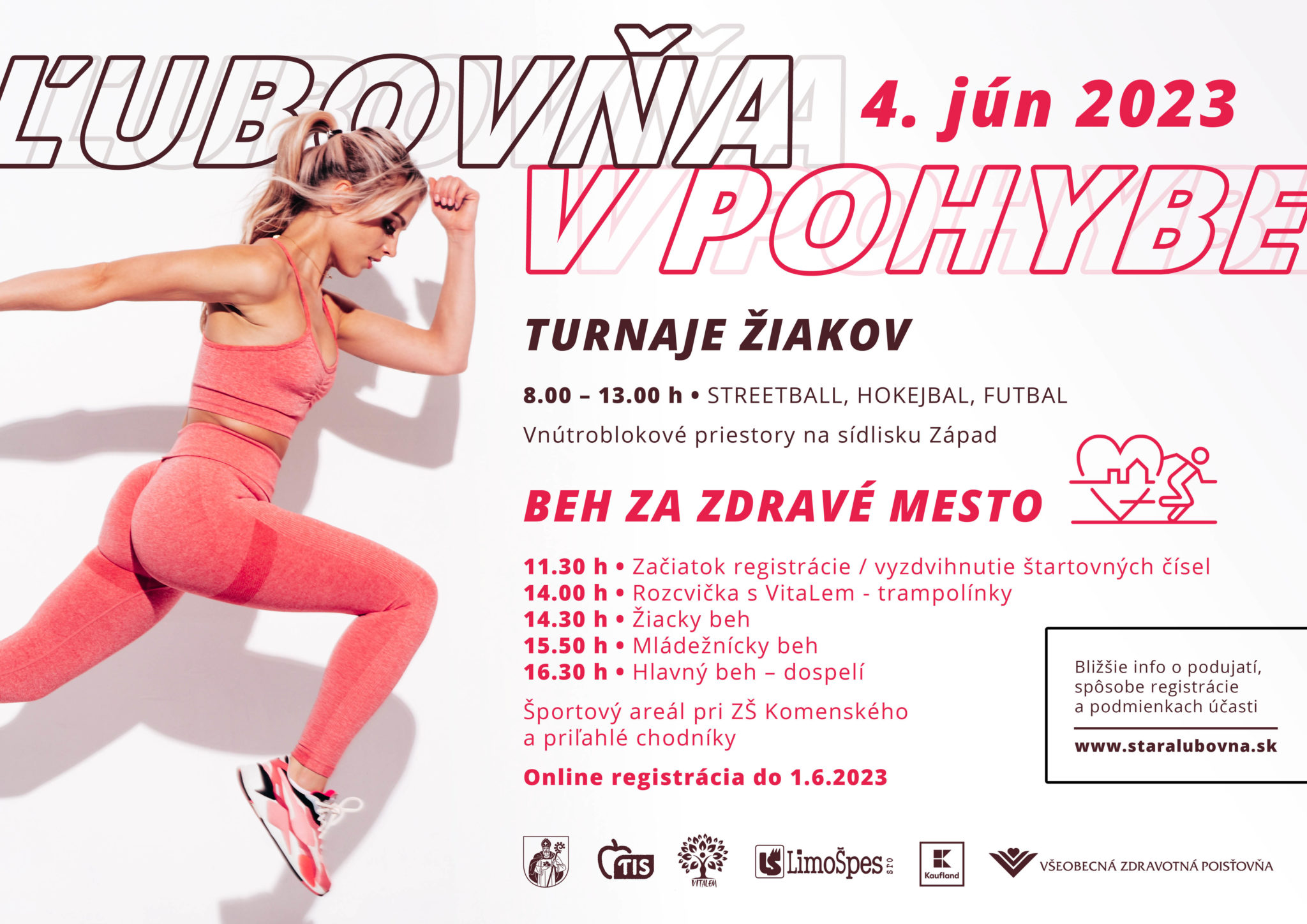 Pozývame Vás na športové podujatia pre verejnosť pod názvom
ĽUBOVŇA V POHYBE
, ktoré sa uskutoční v nedeľu 4. júna 2023.Viac informácii o podujatí :
https://lubovnavpohybe.sk/
                                                                                               Ďakujeme mestu Stará Ľubovňa, že si vybralo naše miestne združenie, ktoré pomáha zraniteľným v našom okrese Stará Ľubovňa.
                                                                                              Podujatie má aj CHARITATÍVNY rozmer a to konkrétne formou dobrovoľného štartovného. V spolupráci s MESTOM STARÁ ĽUBOVŇA – výťažok poputuje pre naše
Občianske združenie MISIA ÚSMEV A NÁDEJ
, ktoré je zamerané na pomoc pre sociálne slabé rodiny s deťmi , seniorov a zdravotne znevýhodnených v okrese Stará Ľubovňa.
                                                                                                          Z vyzbieraných financií zo štartovného a z verejnej zbierky ( priamo na podujatí, alebo zasielaním na účet), pomôžete deťom zo sociálne slabých rodín z nášho okresu vyčariť úsmev na tvári a to
LETNÝM ZÁŽITKOVÝM TÁBOROM
.
                                                                                                       Do zbierky s názvom
BEHOM K TÁBORU PLNÝCH ZÁŽITKOV
sa môžete zapojiť aj Vy a to osobne na podujatí, alebo zaslaním na osobitný účet zbierky: SK10 0200 0000 0047 8299 91
Ďakujeme všetkým, ktorí sa zapojili do tejto zbierky, čím vyžiarili úsmev na tvári detičkám, ktoré mohli vďaka Vám ísť do letného tábora v Centre voľného času v Starej Ľubovni.